Sikkim Tour From Kolkata
Explore the heavenly abode Sikkim Tour from Kolkata with our customized or ready made packages .
Sikkim is a place that is known for perfect air, huge back drop of icy peaks, quiet lakes. Lofty valleys and encompassing greenery make it 'the gem in the Himalayas', a position of amazing unique virtue. Sikkim is the most peaceful state of India with the divine Mt Kanchenjunga. It extend construct the setting and the calmness of Incredible lakes and valleys of Flowers."
Exciting things to do at Sikkim
Views of the great Himalayas
Enjoy a hot spring therapy
Check out the charming lakes
Thrilling white river rafting on the Testa River
Witness the mountains during Paragliding
Trek to base of Kanchenjunga
Cycling on the beautiful Silk Route
Car Cable Ride
Visit the Pelling Sky walk
How to reach Sikkim From Kolkata
Via Air
If you are planning a Sikkim tour from Kolkata by airways then the nearest airport is in Bagdogra, West Bengal. The total distance between Bagdogra and Gangtok is roughly 124 km. Similarly this airport is well connected to all the major cities of India. One can also choose helicopter services run by Sikkim Tourism Development Corporation. They provide daily services from Bagdogra to Gangtok and will take 20 minutes to get there.
By Train
The nearest railway line is located in New Jalpaiguri, which is located about 117 km from Gangtok. The railway station is well connected to both large and small parts of the country. Generally most tourists prefer to reach Sikkim by rail.
On the Road
By self drive car
On the off chance that you are choosing Sikkim tour from Kolkata by road. At that point firstly ensure you know the entire route properly. Though Gangtok is very well connected to major cities like Darjeeling, Siliguri and Kalimpong. Therefore, you can always attempt a Kolkata to Sikkim by road, which takes almost 17-18 hours from Kolkata.
By Bus
To arrive at Sikkim from Kolkata by bus first you need to reach Siliguri. Likewise distance between Kolkata to Siliguri is 562.2 and it takes around 12 hrs 55 mins by bus. The most limited time takes around 12 hrs 55 mins to reach Siliguri from Kolkata. Hence, there are various bus operator provide transport service through this route . Therefore the charge of transports on the Kolkata and Siliguri route may vary . However it depends to transport operator and bus type it cost between Rs 600 to Rs 1100.
Best time to visit Sikkim from Kolkata
It is important to know the best time to visit Sikkim. This north east state reaches the top of wish list of many traveler around the world.
| | | |
| --- | --- | --- |
| Travel Months | Min/Max Temperature | Season |
| April to June | 24°c to 45°c | Summer |
| July to Sep | 21°c to 35°c | Monsoon |
| Oct to March | 10°c to 27°c | Winter |
Summer in Sikkim
The summer season in Sikkim is mildly warm and pleasant further it lasts from April to June . The temperature ranges from 5 ° C to 25 degrees Celsius during the summer in Sikkim. Make sure you pack plenty of wool clothing during this season, as the temperature can drop even if it's summer. This is also the best time to visit Sikkim, as the cool weather is perfect for sightseeing tours. Therefore,Yumthang Valley, Gurudongmar Lake, and other high altitude spots remain open to visitors.
Monsoon in Sikkim
The monsoon season in Sikkim lasts from July to September and hence there are heavy rains. The temperature stays around 4-15 ° C and the so weather remain cool and pleasant. So if you plan your Sikkim tour from Kolkata during the monsoon season. Then you can get pretty good discounts on Hotels, Flight & Cabs. However, you should be careful when traveling around Sikkim during monsoons, as this area is prone to landslides.
Winter in Sikkim
Winter in Sikkim is a snowy wonder that as moreover it lasts from October to March. The temperature ranges between 7 ° C to -5 ° C. The roads and mountains are covered in snow and are a sight to behold. Enjoy the mystical view of the beautiful surroundings during this time. Therefore, pack enough warm clothes if you visit Sikkim in winter. The temperature drops quite a bit and it can be quite cold. In addition the Dzongri – Goecha La route, trek to the base of Kanchenjunga ', can be best tested in October. The beauty of the north eastern alps delight in winter.
14 Best Places to visit in Sikkim
Sikkim is a small state of India in the lap of Himalaya. There are many eye-popping spots to visit in Sikkim, for example, high rise peak, winding streams, rich green tea gardens and forest. It has four districts each of them are different in term of its input to the travelers. Sikkim is most calm and politically stable state. Nearly, 40% of Sikkim is secured with forest which makes it a heaven for nature lovers . Here are the 14 best places to visit in Sikkim.
1.Gangtok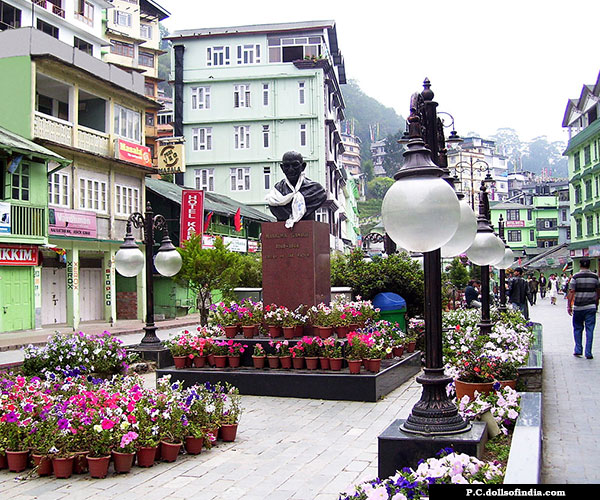 The capital city of Sikkim, Gangtok, is a Tibetan Buddhist center and is so popular destination for pilgrims. It is also for the hikers to set base of the trek. The town is full of monasteries, hence tops the list of places to visit in Sikkim. Likewise you can visit the top tourist places such as Rumtek Monastery, Enchey Monastery and Do Drul Chorten stupa. Further drag to the Namgyal Institute of Tibetology to witness the rare collection of manuscripts, arts and crafts. While the Gangtok Rope way offers more city views. Outdoor fun activities such as camping, hiking and white water rafting are common in the city area.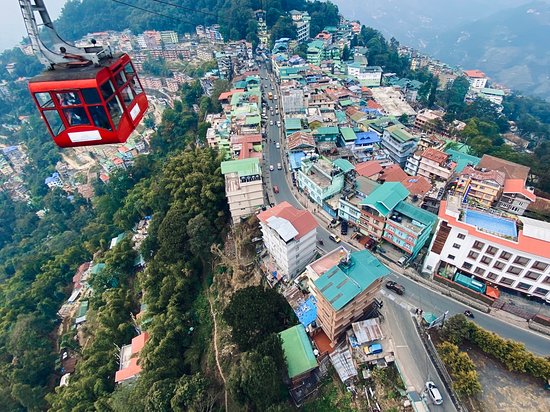 2.Tsomgo Lake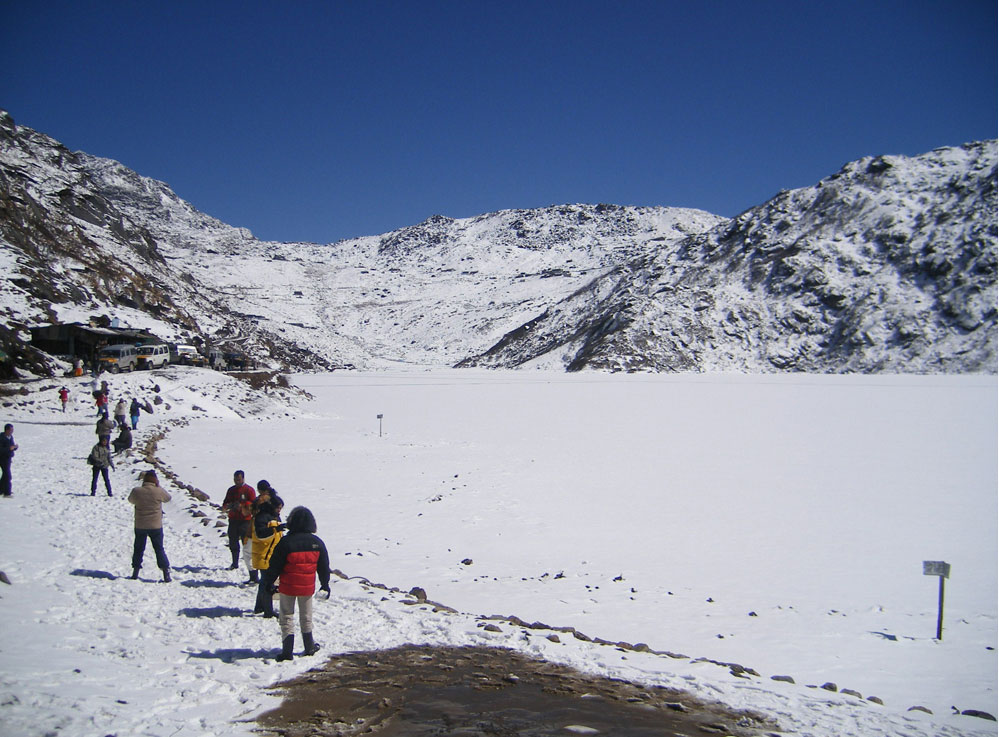 Tsomgo Lake or Lake Changu is one of the most popular places to visit Sikkim. The high altitude lake is located only 35 km from Gangtok. It is highly honor by both Buddhists and Hindus. The lake is surrounded by snow capped peaks and is fed by melting snows. The migrating Brahminy Ducks are known to visit Tsomgo Lake during the season. This is in restricted area hence, visitors need permission to visit Tsomgo Lake.
3.Baba Mandir
Around 52 km from Gangtok, Baba Harbhajan Singh Temple is Located between Nathula and Jelepla pass. It is situated at an altitude of 13,123 ft also popularly known as Baba Mandir. Hence, tourist can be cover this temple along with a visit to Tsongmo Lake and Nathula Pass.
4.Nathula Pass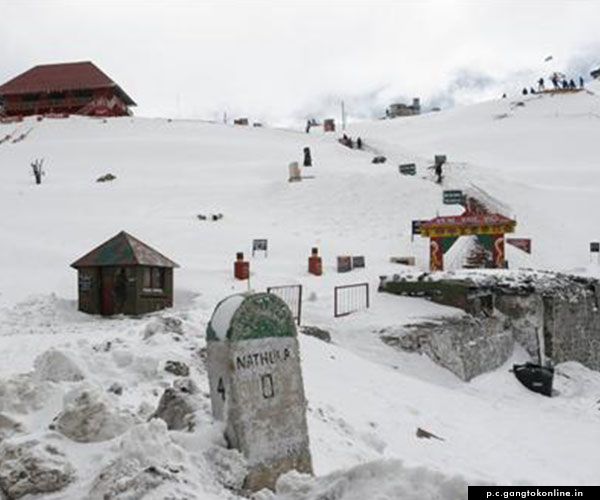 The famous Nathula Pass is one of Sikkim's most famous tourist spot. From Gangtok its a full day trip to visit Nathula. This area was once part of the Silk Route between India and Tibet. On the way to Nathula, visitors can also stop at the world's largest ATM in Thegu. Hence Nathula Pass visit can add to the feat on your Sikkim trip.
5.Lachung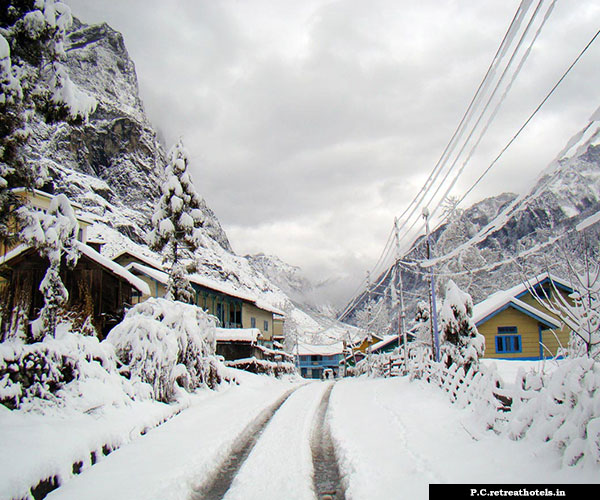 The mountain village of Lachung is located at an altitude of about 8,610 ft. At a distance of 118 km from Gangtok. Lachung crosses on its way to Yumthang Valley, the keeper who has also collected Sikkim's hot springs. Also visit the 19th century Buddhist Lachung Monastery with its magnificent mural walls and ancient sculptures. For those who wish to enjoy the great journey of Sikkim, then Lachung is the perfect place.
6.Yumthang valley
Also known as Valley of flowers,Yumthang Valley is located roughly 1.5hrs from Lachung. At the end of the tree line, a large Rhododendrons bed lighted with purple, blue, red, pink, etc. The Shingba Rhododendron Sanctuary houses more than 24 species of the state flower and is an stunning sight. Surprise the rainbow-colored flowers that bloom in late February and mid-June as part of your Sikkim tour from Kolkata. Visitors can also enjoy hair raising waterfalls, pine forests and hot spring at Yumthang.
7.Zero Point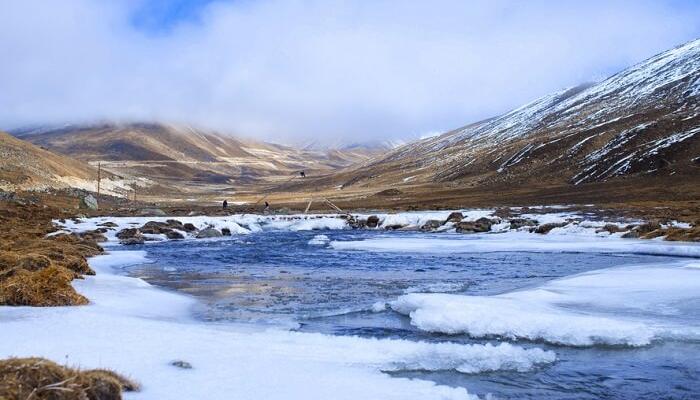 Ride the hairpin streets from Yumthang to the end of the public road where you can't continue (hence the name). Enjoy a complete floral change, a loose bridge and an alpine feel as it climbs 4,825m. This experience will further add an amazing touch to your Sikkim tour.
8.Pelling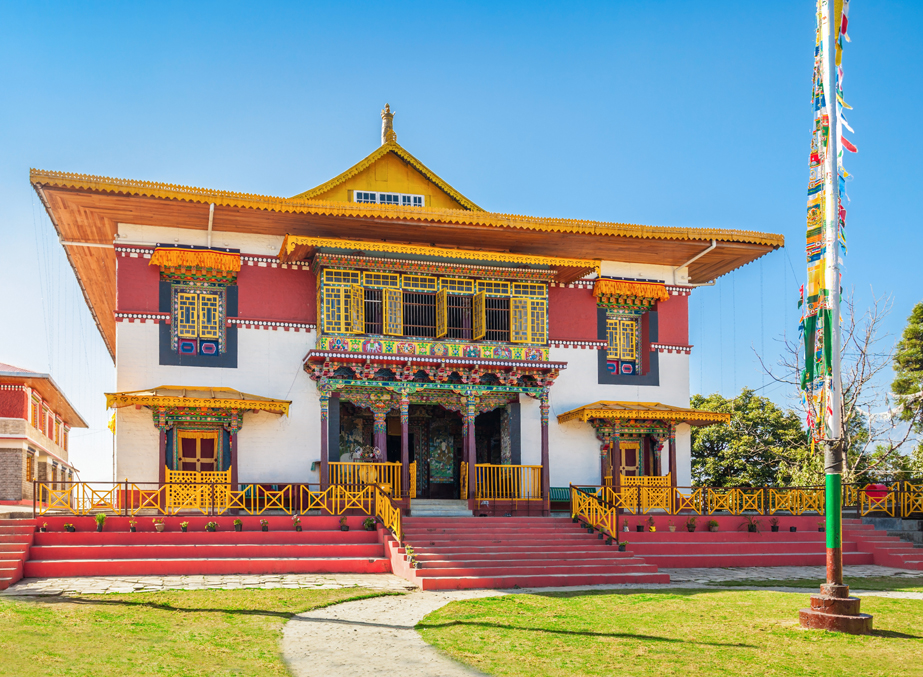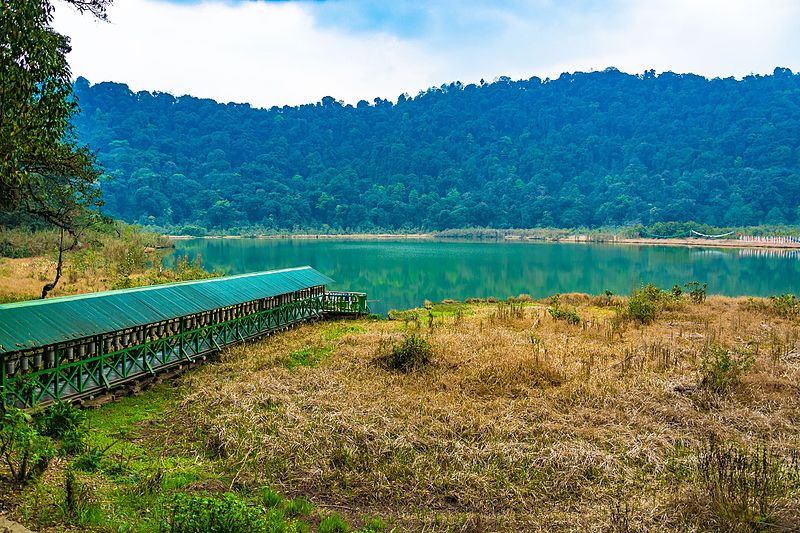 The second most important place to visit is Sikkim after Gangtok is Pelling. This small town is famous for its stunning views. This is a must-see place on Sikkim tour, especially if you are looking for Himalayan morning views. Also check out to one of the first monastery to be built in the State, the 17th-century Sanga Choling Monastery.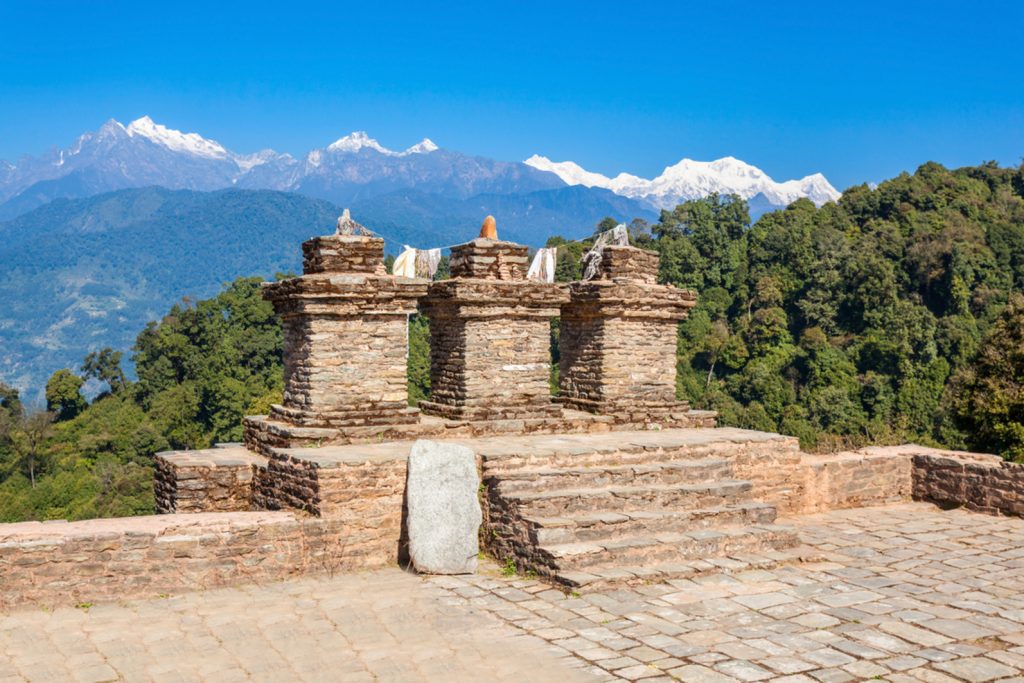 9.Lachen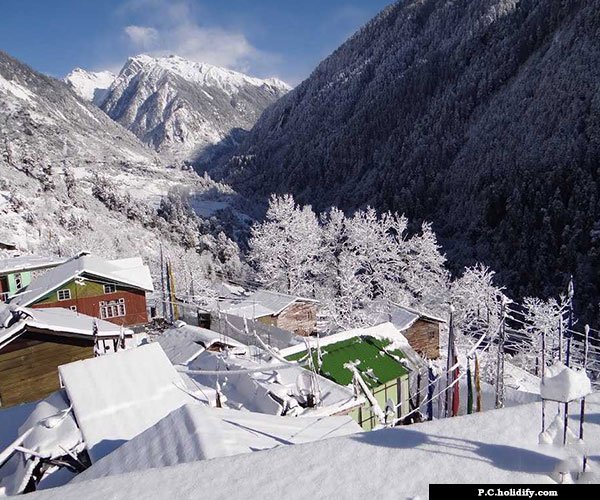 Lachen is a village in the Northern Sikkim region of the Indian state of Sikkim. It is located at an altitude of 2,750 meters. The word Lachen means "big pass". Sikkim government promote this village as tourist spot. The village forms the base for Chopta valley and Gurudongmar Lake.
10.Chopta Valley
Chopta Valley in North Sikkim is a virgin tourist spot known for its serenity and natural beauty. Rare species of animals, plants, and birds can also be witness here. Chopta Valley is a popular color for tourists with beautiful landscapes and snowy peaks and flowing river. Along the other side to make your holiday more worth while. The valley is on the way to Gurudongmar Lake which is the second highest lake in India. Many water falls add beauty to the valley.
11.Gurudongmar Lake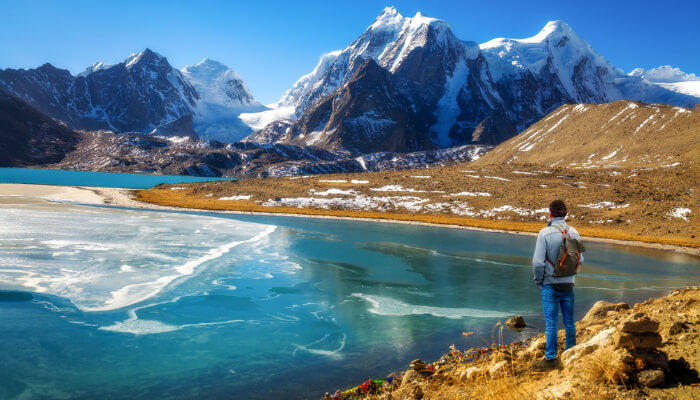 This high altitude lake in North Sikkim is one of the highest lakes in the world. It is one of the most famous tourist spot in Sikkim. A visit to Gurudongmar Lake is only possible as part of the Sikkim tour as it requires prior permission. Three major religion namely Hindu, Buddhist & Sikhs consider it a sacred lake.
12.Namchi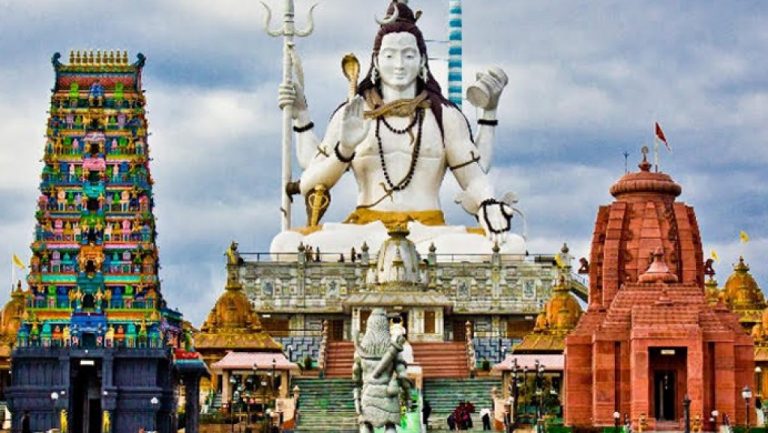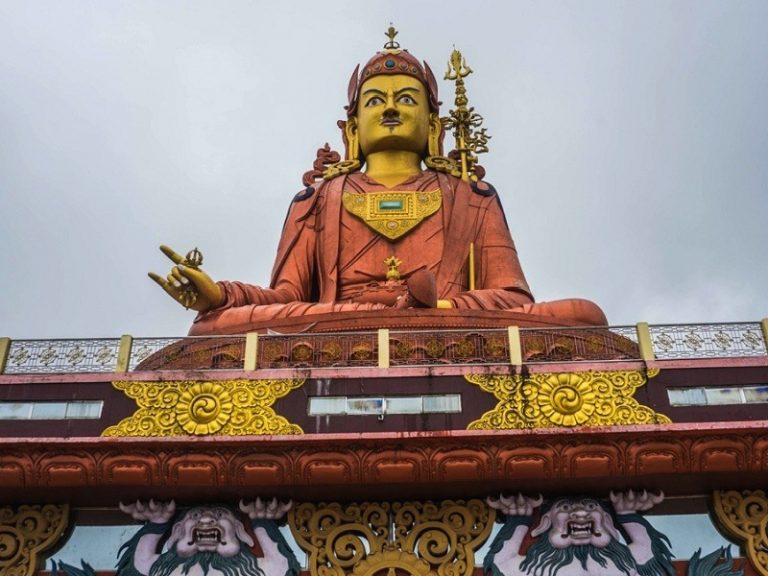 Namchi in South Sikkim is one of the most popular places to include in the Sikkim tour. Especially if you are a traveler who wants to see a different side of Sikkim tourism. From Namchi, Sikkim's sight seeing options include monasteries, temples, beautiful views, and a large statue of Padmasambhava.
13.Ravangla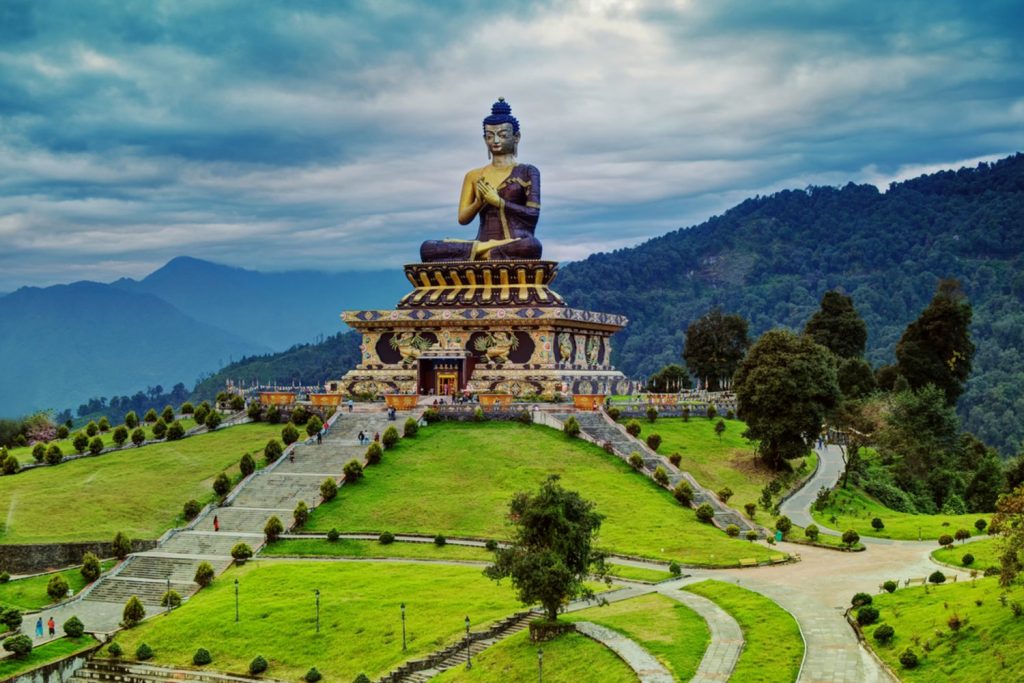 Located between Maenam and Tedong Hill at an altitude of 7,000ft. Ravangla in South Sikkim has beautiful scenery surrounded by alpine trees, as well as jaw dropping views of the Himalayas. Khanchenjunga, Pandim, Siniolchu and Kabru are some of the major peaks seen from various place in the area.
14.Zuluk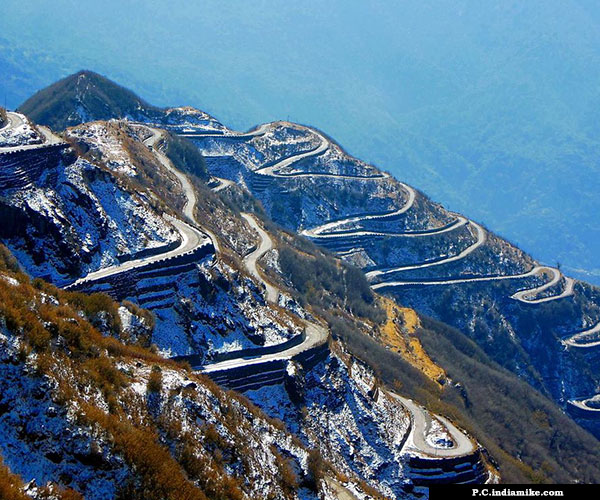 The small high altitude village of Zuluk in East Sikkim is a popular tourist destination in Sikkim. The village used to be part of the ancient Silk Road. If you plan your Sikkim summer trip. Then you will find Zuluk and nearby areas covered with a sea of ​​Rhododendron blooms. This beautiful Sikkim area offers a beautiful view of the Eastern Himalayas.
Suggested Read https://getsetgoonline.com/blog/tourism-in-sikkim-a-complete-travel-guide-for-sikkim-tour-plan/
Carrying Items
Proof of valid ID
The sunglasses
Hats
Camera
Personal Medicine (if any)
Tips for taking a trip
Most of the beautiful places in Sikkim fall into the highest altitude. So bring warm clothes.
Do not bring large amounts of luggage.
Bring photocopies of passport-size photo, passport copies. Family members must bring one photo ID Voter ID / Passport / Government-issued photo ID/driver's license/school ID.
Most of Hotels offer a room heater at an extra cost.
Many ATMs are available in Gangtok, Namchi, Pellling. But Lachung, Lachen, Zuluk do not have ATM Machines.
Most home stays are located in rural areas. So bedtime is very early.
Public health facilities are located all over the state.
Nathula pass opens on Wednesdays, Thursdays, Fridays, Saturdays, and Sundays. Though the Permit is issued through registered Sikkim travel agents.
Smoking is not allowed in all public places in Sikkim.
Most monasteries in Sikkim do not allow photography.
Take off your shoes whenever you go to a religious places.
Do not photograph in army areas.
Restaurants in Gangtok, Pelling & Namchi. Cater all kinds of cuisine. Indian, Chinese, Continental, Local.
Most offbeat tourist places have family home stays for accommodation.
If you are looking for a memorable Sikkim tour from Kolkata. Get Set Go holiday packages can choose you right. We offer the widest range of customized Sikkim tours to suit all types of travelers. Coming from a different part of India. Check out Sikkim's high scoring points for a variety of experiential tours and activities in Get Set Go Sikkim tour package. Whether it's a short trip or a long trip, a relaxing stay, fun vacation, or adventure holiday. Whatever you choose to go with, Get Set Go has the perfect Sikkim holiday trip.
For more information, you can comment on the box below . You can call or WhatsAPP us at + 91-95557 50965 or email us your requirements to info@getsetgoonline.com