Incredible Tourist Places to visit in Kalimpong which is a small hill station located north of West Bengal. It has served as a gateway to trade between Tibet and India. Kalimpong, situated on a hill overlooking the beautiful Teesta River, is a relatively popular tourist attraction because of the cool climate and the proximity to other famous tourist attractions of this particular region.
comparatively, Kalimpong is a much smaller hill station than Sikkim or Darjeeling, however, it offers an excellent range of tourist attractions such as sightseeing and adventure activities.
Listed below are top ten Incredible Places to Visit in Kalimpong
1.Deolo Hills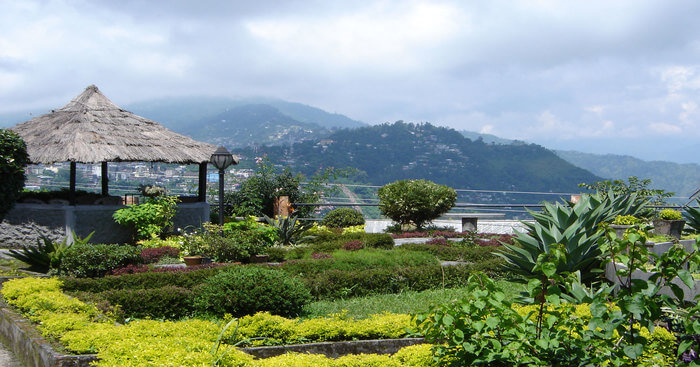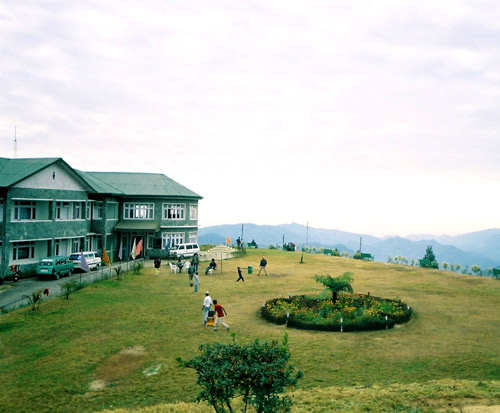 Deolo Hill is a hilltop located to the northeast of Kalimpong in West Bengal. Situated at an altitude of around 2000 m. Actually, it is the highest point in the town and among the famous Kalimpong Tourist Places.
Deolo Hill is one of the two hills in between the town of Kalimpong stands, the other one is Durpin Hill. Out of the three water reservoirs in Kalimpong, two of which are primary source of drinking water, are located atop this hill. From the top of this hill, tourists can enjoy beautiful views of the surrounding villages of Relli valley and Teesta River along with the town of Kalimpong. On a clear day, the snow-clad mountains of West Sikkim are also visible from this hill.
At the summit of the hill, there is a park built for recreation purposes that feature exotic flowers. The park is a popular picnic spot for tourists as well as locals. There are also some viewpoints for the mesmerizing view of the sunset and sunrise. The hill also offers various adventure sports like paragliding, horse riding and trekking.
2.Neora Valley National Park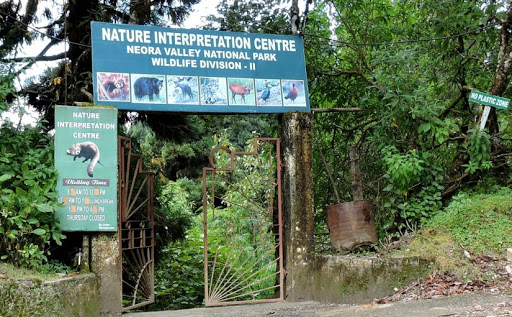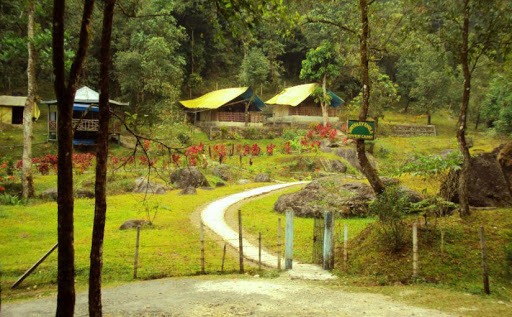 The famous Neora National Park is in Kalimpong. It is one of the wealthiest biological zones, this park is spread over a region of about 88 Sq. km. near Lava at a dense forest in the foothill of the majestic Himalayan Mountains.
This park is at the edge of the forests of the Sikkim region on one side and by Bhutan on the other. The flora and fauna of this park make it more beautiful. Natural forests which contain different varieties of trees enrich this place. Large numbers of orchids, as well as bamboo groves, remain as the special feature of the Neora National Park.
Wildlife enthusiasts can enjoy visiting this place as it houses different varieties of animals and birds. Tourists can easily sight the golden-headed black finch, blind snake and king cobra in their natural habitat. This valley is a marvellous picnic spot where children and adults can enjoy themselves.
3.Lava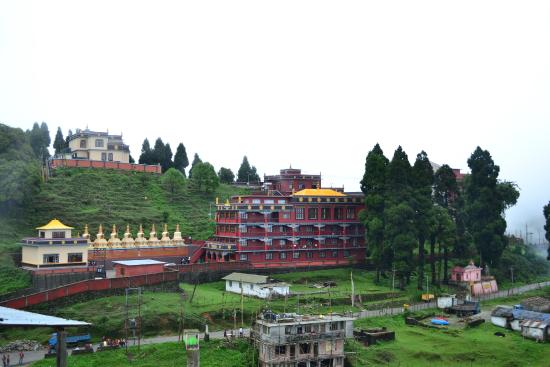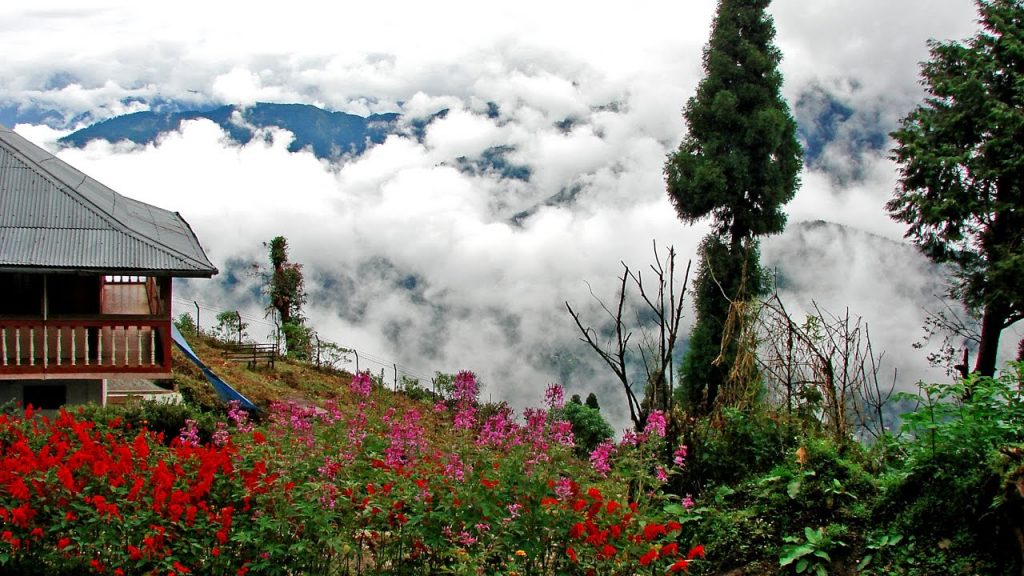 Located at an elevation of 2350 meters, Lava is approximately 35 km from Kalimpong and is fast becoming a major tourist destination. The lush forests of Lava arc ideal for nature treks, bird watching, and plant and wildlife exploration. The Sherpa View Point here provides an excellent view of the snow-crested mountains of Bhutan and Tibet. The monastery at Lava is a place of much interest to scholars and academics. Trekking routes to Gitdubling, Neora Valley, Rachela and Gumbadara all originate from Lava.
4.Rishyap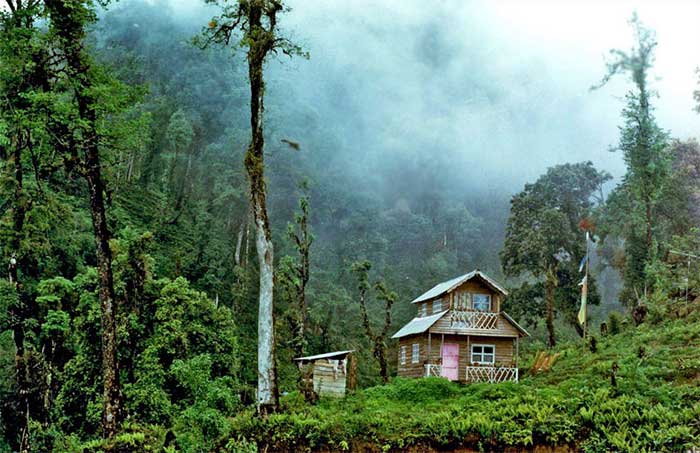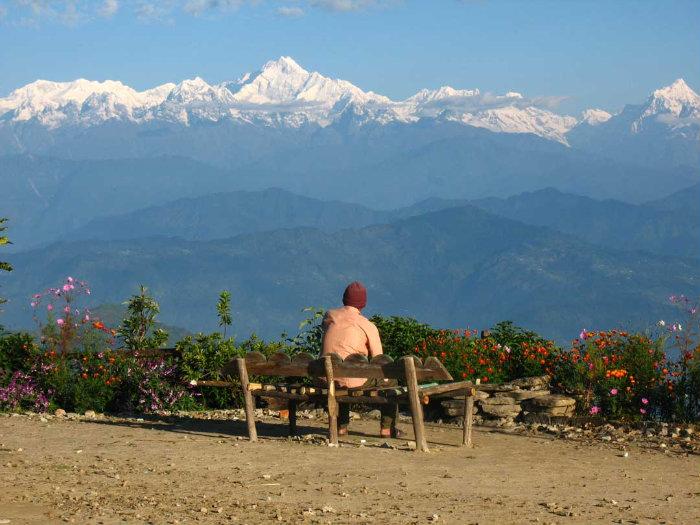 Rishyap is a small village and hill station in the Kalimpong district. It is 28 Km from Kalimpong and 11 km from Lava. It is one of the famous tourist places in Kalimpong draped in forests of pine, colourful rhododendrons and orchids with a wonderful view of the vast range of Kanchenjunga and many other Himalayan snow peaks.
5.Rachela Pass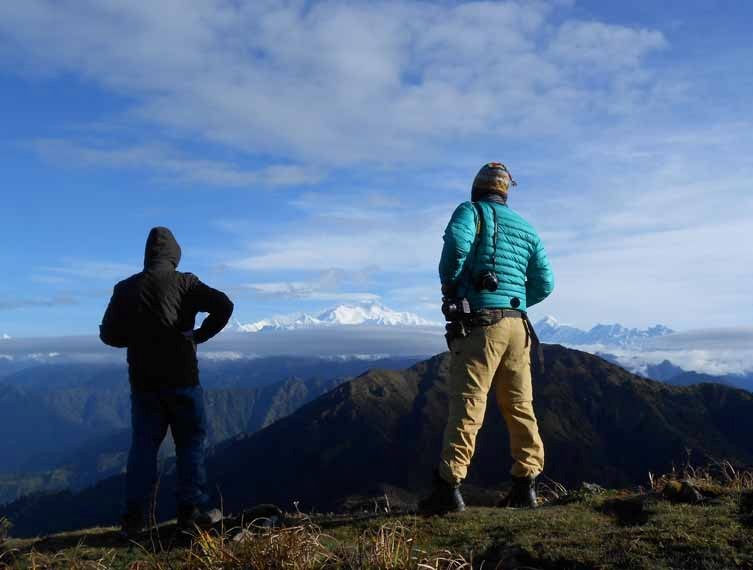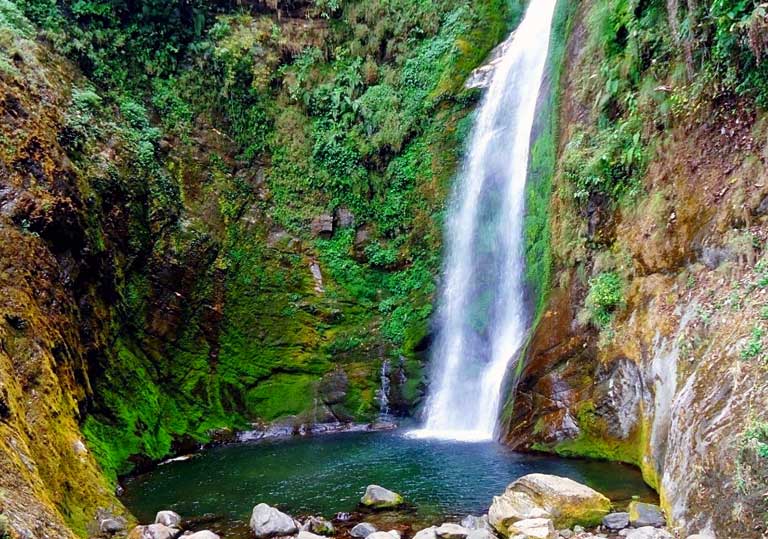 Rachela Pass is a trekking route 12 km from Lava through the Neora Valley Nature Reserve which enter through Lava. The route however difficult and steep it is, also offers scenic beauty of magnolias, rhododendrons and bamboo trees. It takes about 3-4 hours to arrive at Rachela Pass through the steep road. The scenic beauty along the route is mesmerising.
Rachela Pass is virtually considered as a junction between Sikkim, Bhutan and Bengal. Rachela Pass is the trade route between India (Sikkim) and Bhutan located at an elevation of 3152 meters. This scenic beauty of a pass is a major tourist attraction to experiences footfall round the year. Especially tourists loving adventure visit this pass.
6.Lolegaon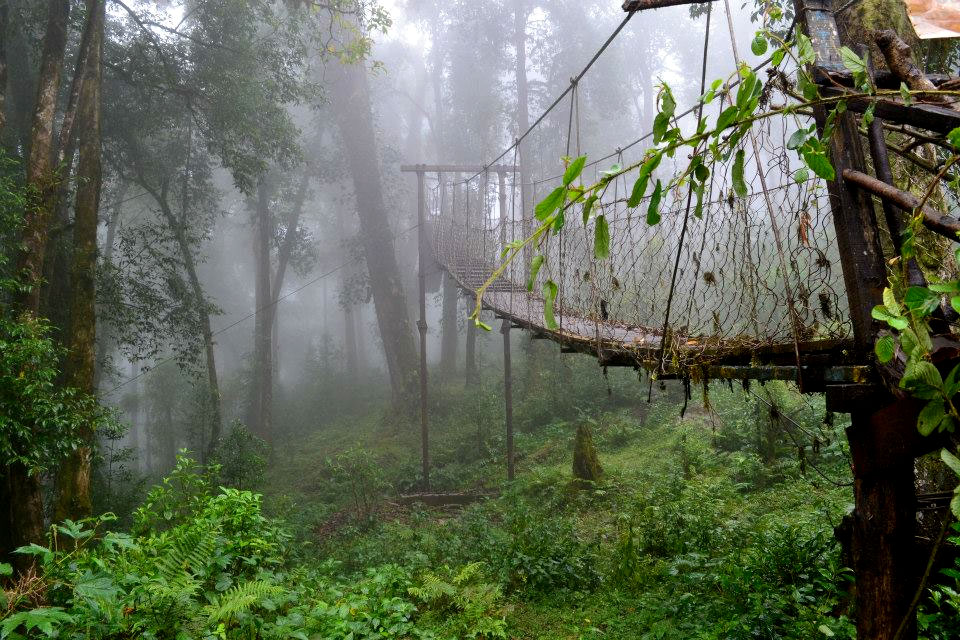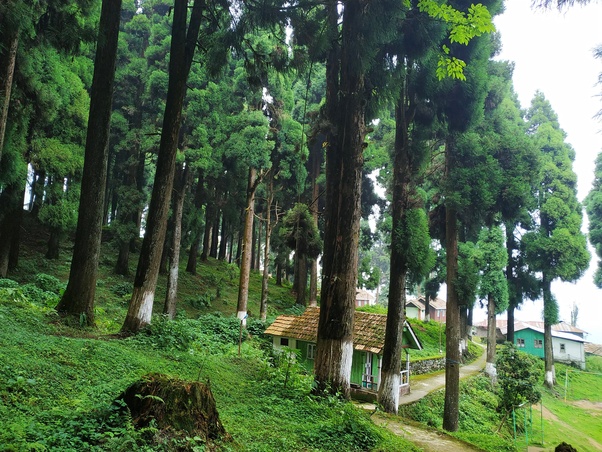 A small peaceful hamlet and one of the undiscovered tourist places in Kalimpong District, Lolegaon is nature's paradise on its own with beautiful landscape, comprising lush green forest and serene valleys. The peaks of Kanchenjunga rise majestically in the morning mist. Lolegaon is a one hour journey from Kalimpong and Lava through the serpentine forest road. Lolegaon offers small treks and trails. An ideal destination for unwinding and relaxation.
Lolegaon is a beautiful Lepcha village of scenic splendour at a distance of 24 km from Lava lying at an altitude of 1,675 meters. Lolegaon comes under the Kalimpong District of West Bengal. It takes a 4-hour drive from Siliguri covering 124 km via Kalimpong and Lava. Lolegaon is locally known as Kaffer. Lolegaon stands along a lovely forest drive. It has a heritage forest and an observation point called Jhandi Dara, for viewing the snow peaks of the Singalila Range. According to some, it offers an even better view of the sunrise than Tiger Hill.
7.Zang Dhok Palri Monastery / Durpin Monastery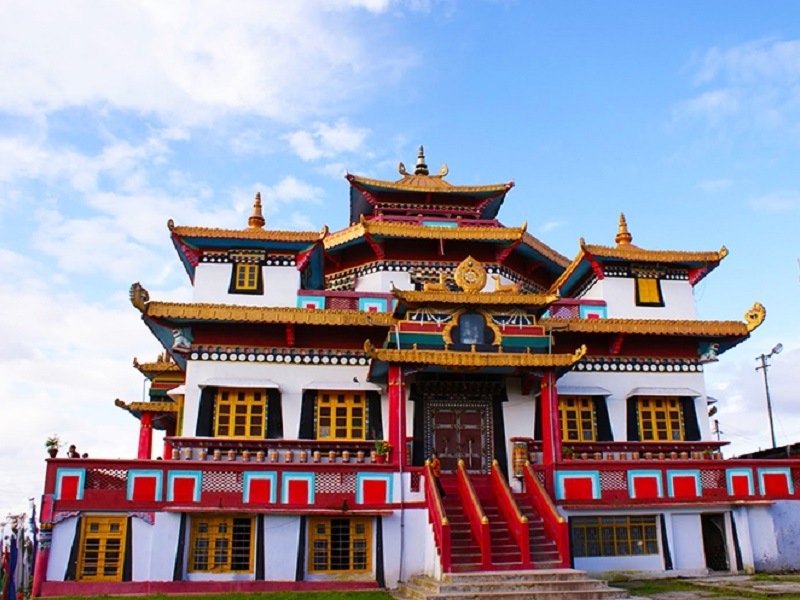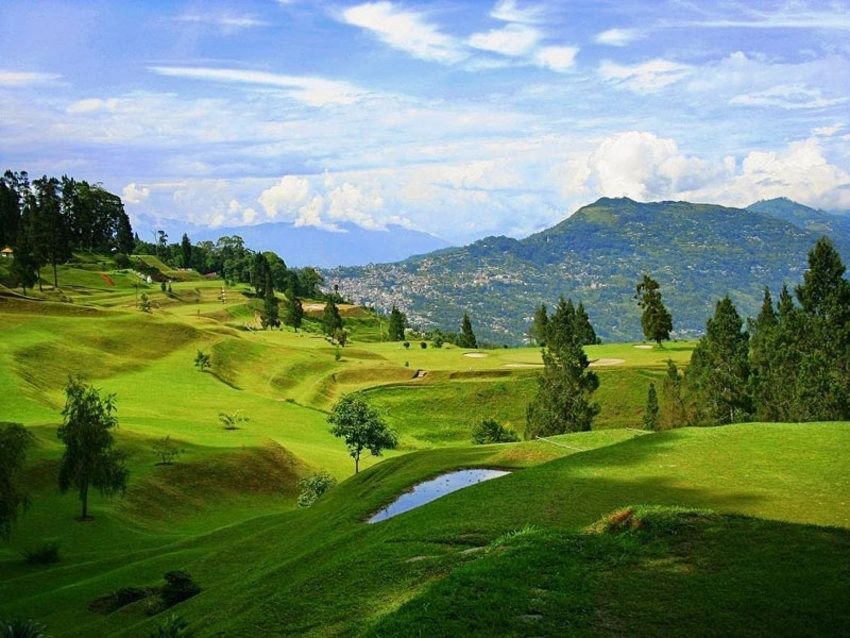 At a distance of 5 km from Kalimpong Bus Station, Zang Dhok Palri Monastery is a Buddhist monastery located atop Durpin Dara Hill in the beautiful hill town of Kalimpong, West Bengal. Popularly called as Durpin Monastery, it is one of the largest monasteries in Kalimpong and among the well-known Buddhist monasteries in West Bengal.
Built-in 1970 in the typical Buddhist architectural style, this monastery has sculptured walls, pillars and ancient paintings. In addition, this gompa houses a main prayer hall with large paintings and has a three-dimensional appearance inside.
Durpin Monastery holds an important religious significance owing to the sacred Kangyur kept inside the monastery. Consisting of 108 volumes, all these were carried by Dalai Lama during his exile. Some of the rare documents related to Buddhism are found within the Zang Dhok Palri Monastery. Perched at an elevation of around 1372 m, one can spot the breathtaking views of the snowcapped Kanchenjunga and the Pristine Teesta River flowing down below.
8.Sillery Gaon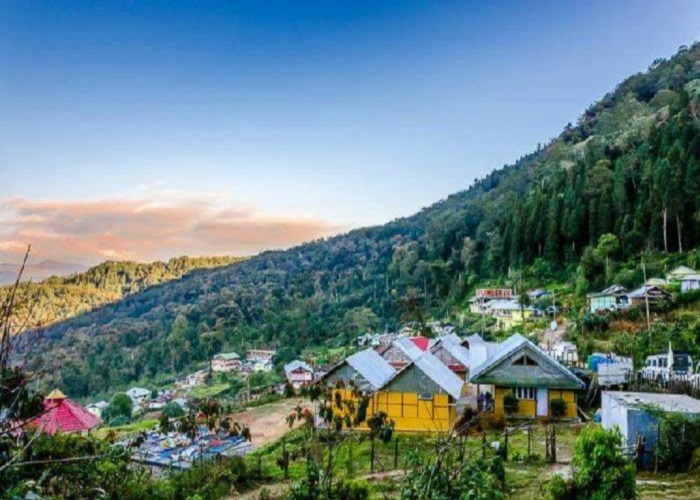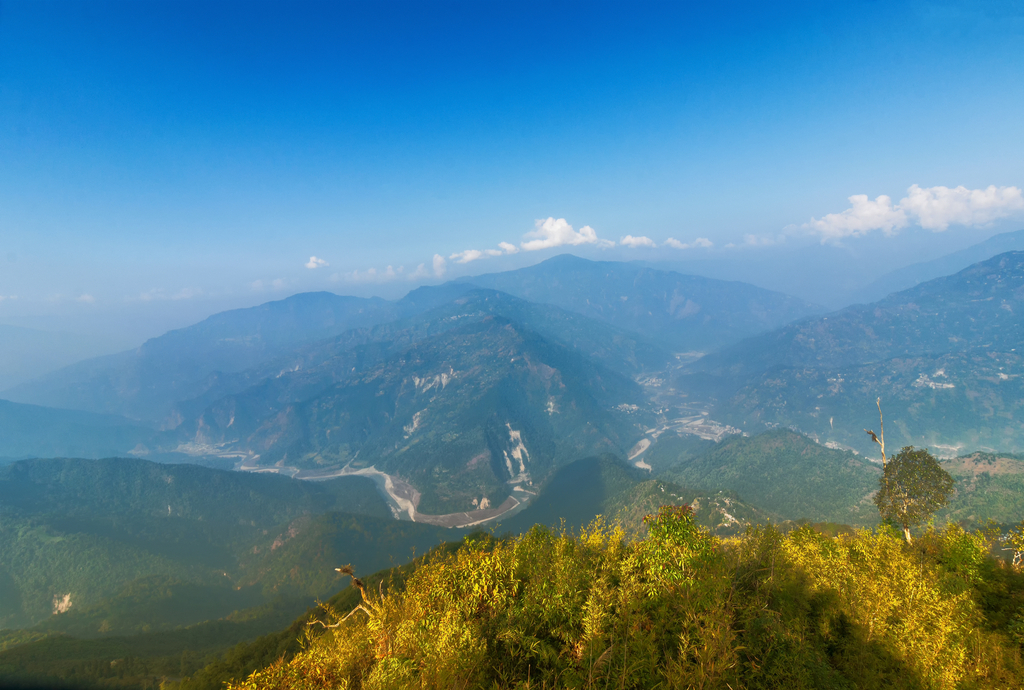 Sillery Gaon is a small mesmeric village near Pedong in the Kalimpong district of West Bengal at an altitude of 6000 ft from sea level. It is one of the few Kalimpong Tourist Places which offers an incomparable view of mount Kanchenjunga and its allied peaks.
If you are looking for a paradise amid the mesmeric beauty of hills and lush greenery around, then the enchanting beauty of Sillery Gaon should be your upcoming travel destination.
The virgin beauty of this almost unexplored little hamlet will fill your heart with bliss.
The silence of the forest, the chirping unknown unseen birds, the pleasant hilly breeze make this place a mysterious as well as a romantic one.
Also, the most welcoming villagers of this place will win your heart like heaven.
Sillery Gaon is also known as the "New Darjeeling" for its increasing popularity nowadays.
9.Pine View Nursery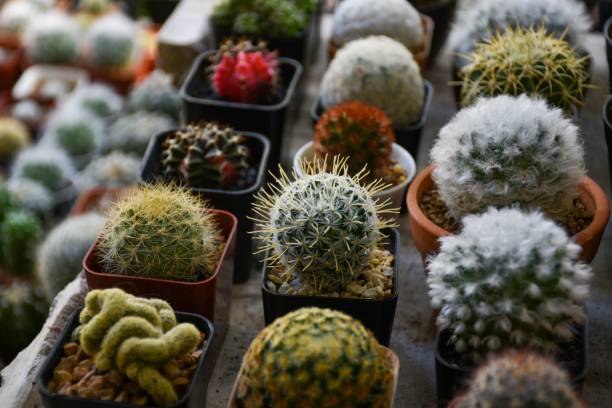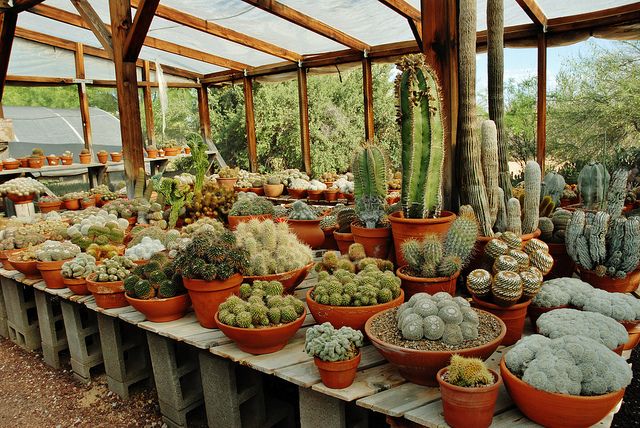 Pine View Nursery is a cactus nursery on Atisha Road in Kalimpong, West Bengal. It is one of the popular nurseries and one of the stoppage points in a standard Kalimpong local sightseeing tour.
Pine View Nursery is a private commercial nursery set up in 1971 and is known for its exotic collection of cactus. Mr Mohan S Pradhan, the individual behind this project and nursery, left his orchid business and followed his passion for cactus. He got an opportunity to collect various species of cactus during his business trips to different parts of the world. Soon he started to raise them in his greenhouse which he built at his home.
Spread over an area of 2 acres, it houses over 1500 species of cactus. Another notable aspect about this place is the fact it has the largest collection of cactus in entire Asia. The nursery is the recipient of several national and international awards for breeding various types of cacti all at a single place. The arrangements and maintenance of the nursery is praise worthy. Some varieties are also available for sale. There is also a resort that provides food and accommodations for tourists.
10.Teesta River Rafting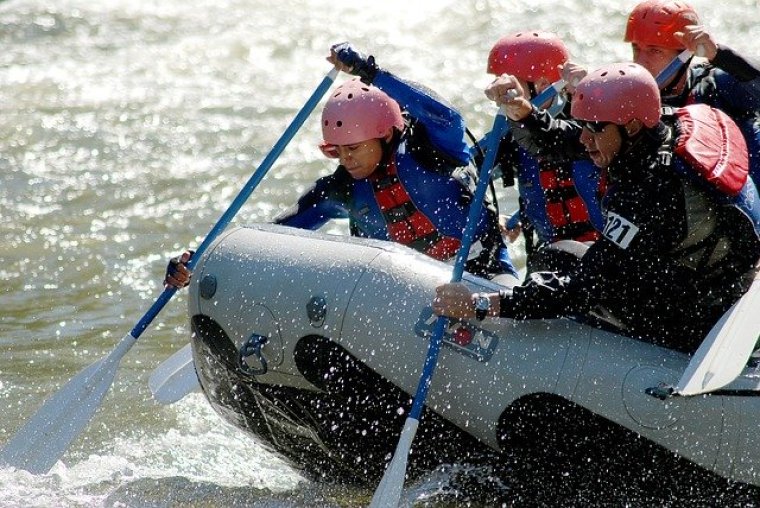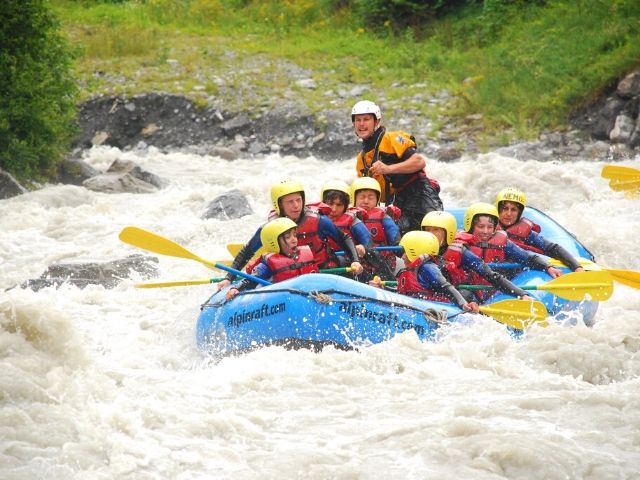 Teesta River Rafting is the most popular adventure sports activity in Kalimpong, West Bengal. It has become one of the most popular hotspots for White Water Rafting in eastern India and among the must include things during Kalimpong Tour.
Teesta River with its green surroundings is the best choice for Rafting in Kalimpong. The Teesta river rafting has carved out deep ravines and gorges in Sikkim meandering through the hills with Kalimpong lying just off the river. This makes for quite an exciting and enthralling rafting experience.
The best time to raft on Teesta is from March to June and September to November. Avoid visiting during the months of heavy rainfall i.e. July and August. Make sure you pay attention to all the instructions carefully given by the guide. Also prefer to go for the activity in groups of 4, 6 or 8.
Suggested Read : River Rafting in Teesta! Complete Guide & Information
The long-forgotten district of Kalimpong is ready to enjoy the unspoiled natural beauty. Without having to deal with the overwhelming tourist attraction. These beautiful tourist places in Kalimpong is dotted with lush vegetation, deep forests, and rice fields. Enjoy the beautiful views of the Kanchenjunga mountain range covered with clear white snow and explore the attractions and vantage points around the region. We wish you a wonderful holiday!